PROPERTIES
ONE-BEDROOM APARTMENT IN A NEW BUILDING IN THE CENTRAL AREA OF VARNA WITH MODERN VISION AND HIGH QUALITY OF CONSTRUCTION.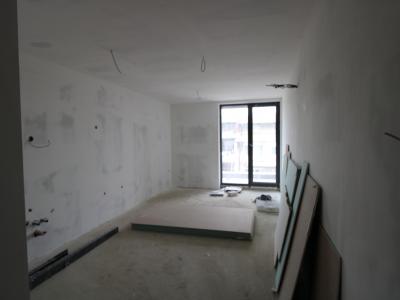 Property type: Apartment -> One room
Property ID: 18935
Location: Varna / City center

Area: 45 m²
53 376 EUR
For sale:
| | |
| --- | --- |
| Furnishing: | Not furnished |
| Building: | Brick built, Newly built |
| Lift: | Yes |
| Floor: | 8/9 |
Description:
Accent Invest offers to your attention a one-bedroom apartment in a new residential building in the central part of Varna, with easy and convenient access. There is a choice of apartments type: one, two and three bedroom apartments. New offer in the area. Central part of Varna near the Cathedral.
The two-bedroom apartment is located on the 8th floor and has a total area of 44.48sq.m., The net living area is 38.97sq.m.
The nine-storey building will have a high level of construction, with high quality materials. Luxury common areas with beautiful design and access to daylight. The building will be designed for year-round living in the most desirable area with convenient communications, easy transport accessibility. Excellent communicative and attractive place for year-round living or renting out the property. The dwellings will be issued according to BDS - Bulgarian State Standard. Completion date - 08/01/2020
SPECIFICATIONS:
- Wienerberger POROTHERM 25 cm Ceramic Bricks
- Internal partition walls and ceilings made of 4 layers of drywall and heat insulation wadding (according to the system and materials of KNAUF - Austria)
- All partitions, wall coverings or suspended ceilings will be treated with the quality of surface finish Building Standard Q3 (German Quality Standard)
- Floors - cement and sand.
- Terraces - frost-resistant granite tiles.
- Electrical installation - fully designed according to the project: three-wire horizontal and vertical wiring with mounted electrical panels, switches and sockets SCHNEIDER Electric series ANYA.
- Low-voltage electrical installation - internal cabling for cable TV and Internet up to two points. Bell and intercom installation for each apartment, completed security system.
- OVI - according to the project - with completed air conditioning.
- Plumbing from polypropylene vertical risers and horizontal wiring - to the plug, with individual water meters installed;
- Entrance doors - metal armored with cash lock.
- Interior doors - foiled (up to Act 14 the builder will present the type of doors and contractor) The buyer has the right to refuse in writing the interior doors no later than 7 days after the second contractual payment against;
- Facade windows - 5 chamber PVC project.
- Exterior glass: 6 mm. SGG PLANITHERM XN 1,1 R / low emission glass /, by Saint Gobain, Edging
- Spacer: 16 mm.
- Inner glass: 6 mm. SGG PLANICLEAR R / white / transparent /, by Saint Gobain, Edging
- Argon Gas Fill 100%
- Balcony railings - tempered glass.
Deadline for complete completion of the building - 08/01/2020
COMMON PARTS:
- Thermal insulation of exterior walls - 8 cm EPS on WEBER thermosystem - Austria
- Exterior plaster - silicone mineral plaster of WEBER or KNAUF - Austria.
- Entrance hall - aluminum entrance door on the project - self-closing; walls - granite, latex, floor - granite
- Elevator 11 stops, according to the design, speed 1 m / s, load capacity 630 kg, 8 persons.Automatic door chrome nickel. (Manufacturer Tech & Pro)
- Stairs - granite, walls - latex, stair railing - steel; staircase lighting - self-contained, with luminaires.
- Intercom system and bell installation; post boxes;
- Project parking space. Surface grinding concrete or asphalt
- Garage aspiration for the project.
- Elevator 3 stops, automatic doors, load capacity 4200 kg, internal dimensions 2.7 mx 5.7 m (Manufacturer Pro Tech & Ko)
The building is located on a communicative street. The total number of apartments in the building is 25 . On the ground floor there will be a shop and 2 floors basement for underground parking. The building will have a modern elevator. In addition to the strategic location of the building, the area boasts excellent infrastructure. Quiet, peaceful location with easy transport and pedestrian accessibility. Nearby there are: bus stops, super markets, offices of insurance companies and branches of banks, restaurants and pastry shops. Easy access to the city center. Excellent communicative and attractive place for year-round living or renting out the property.
Contacts: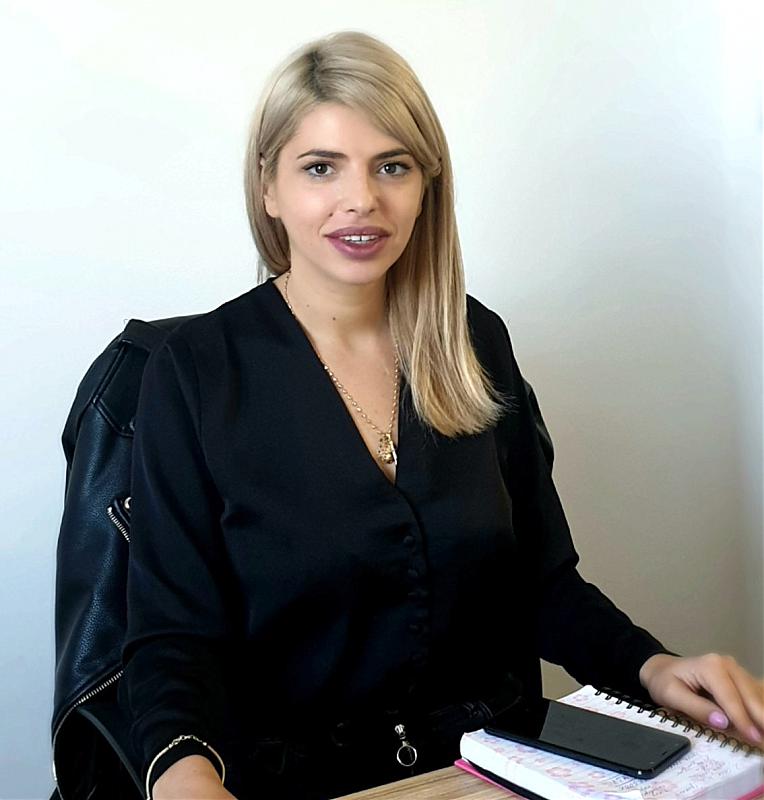 BROKER ИВЕЛИНА ДИМИТРОВА
Phone +359884377494
e-mail: ivelina@accentinvest.com

ACCENT INVEST
Maria Luiza Blvd.39, 9000 Varna
Phone: +359 52 61 10 10
Fax: +359 52 60 21 18
e-mail: office@accentinvest.com