PROPERTIES
TWO-BEDROOM APARTMENT IN A LUXURY, BOUTIQUE BUILDING IN THE AREA OF VINS AND THE SEA GARDEN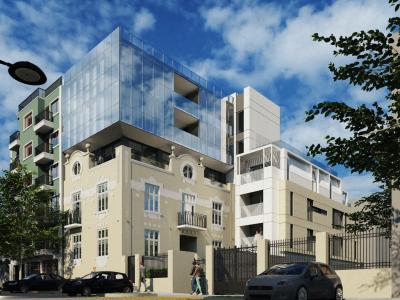 Property type: Apartment -> Three rooms
Property ID: 18568
Location: Varna / UE-Varna

Area: 186 m²
470 000 EUR
For sale:
| | |
| --- | --- |
| Furnishing: | Not furnished |
| Building: | Brick built, Newly built |
| Garage: | Yes |
| Lift: | Yes |
| Floor: | 1/6 |
Description:
Accent Invest offers to your attention two-bedroom apartments in a boutique residential building, located in the heart of Varna - very close to the University of Economics and the Sea Garden.
The project was prepared in an ensemble with the existing main building, which is an architectural and construction real cultural value!
The building stands out for its impressive look, contemporary style, sophisticated architecture, bold design solutions, elegant and sophisticated silhouette, while maintaining its vision of a cultural monument!
The building will consist of 12 apartments with adjacent cellars, located on six residential floors with 24 parking spaces on two underground floors.
The construction will use ceramic blocks, turbozole screed on the floors and gypsum plaster, putty and paint on walls and ceilings. Parking lots and garages are intended to be made of sanded concrete or polymeric flooring. Access to the underground parking spaces will be provided via a high-energy car platform.
The building will have a KONE branded energy efficient, designer lift. There will be cut-off for gas installation and air-conditioning in each apartment with inverter heat pump units with exported WiFi «GREE», proven by its uncompromising work in the coldest days of the year. The building will have a complete intercom system, an intercom and video access control and a bell system installed. The electrical installation will be completed and completed, divided into circles, with mounted apartment boards, switches and sockets to provide the necessary comforts for home comfort. Security systems, TV and internet installations will comply with all possible providers. There will be built-in flush toilets with TECE brand in the bathrooms. The common parts, corridors and stairwell of the building will be filled with granite flooring, naturally illuminated, in addition to be illuminated by designer lighting appropriate to the context of the building. The inside and outside railings will be made of aluminum and triplex glass. The outside terraces will be filled with cold-resistant granite tiles. The entrance doors of the apartments will be armored, smoke-tight, self-sealing with INTEXT brand. Interior interior doors are tailored to the purpose of the individual rooms in the apartment. The doors to the common areas and basements will be fireproof. In the newly constructed part, at least seven SHUCO or REYNARS joinery with 44 mm triple glazing with special high UV transmittance will be installed for greater comfort and low power consumption. In the "Cultural monument" window frames will be "JANSEN". Exterior and interior window sills are provided with natural stone or facade cladding. For a low-energy home we have provided 10cm. thermal insulation on the new facade of the building. In the "Cultural monument" part, the facade will be completely restored, and in the newly constructed part - a glass suspended facade in combination with HPL and technical stone.
Please find the price list in the Bulgarian link .
Contacts: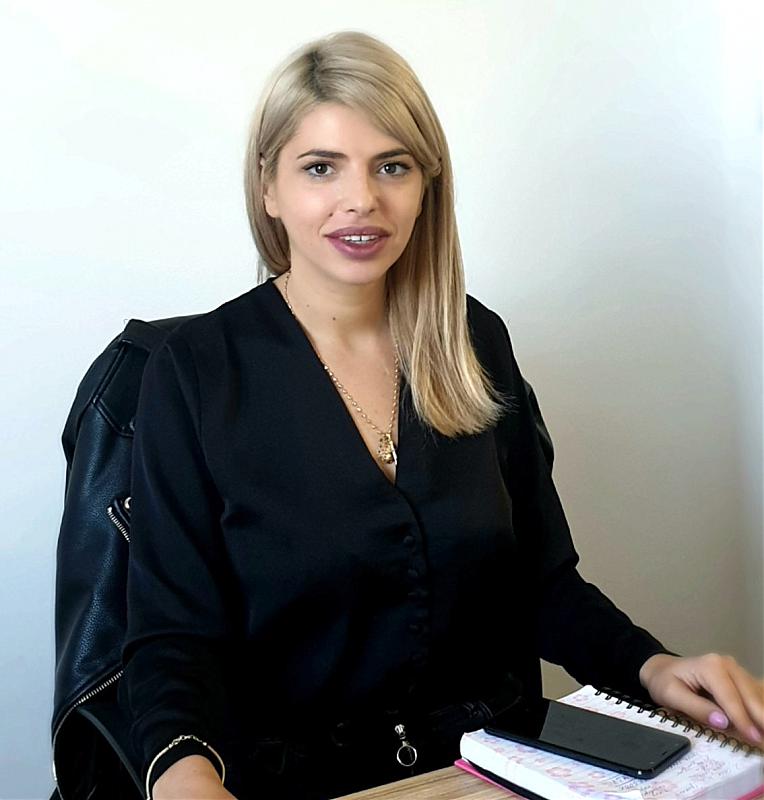 BROKER ИВЕЛИНА ДИМИТРОВА
Phone +359884377494
e-mail: ivelina@accentinvest.com

ACCENT INVEST
Maria Luiza Blvd.39, 9000 Varna
Phone: +359 52 61 10 10
Fax: +359 52 60 21 18
e-mail: office@accentinvest.com