Магазини под наем Варна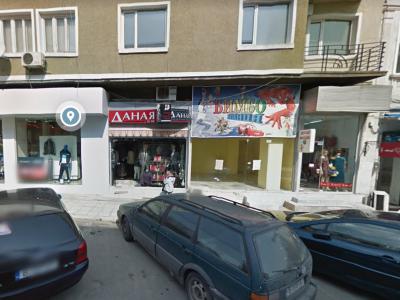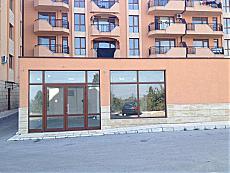 Описание: Accent Invest offers to your attention shop for rent situated on a main road, Trakia area. The proeprty is with area of 82 square meters located on two levels - ground and underground floor. The shop faces a busy road, air-conditioning. The property consists of 46 square meters on the ground floor and 36 square meters on the underground floor, toilet. Status of a shop.
Описание: Accent Invest offers to your attention office for rent, situated in the central part of Varna, close to LK Trakia. The property itself has total area of 79 sq.m. spread on two evels: First level: ground floor, 44 sq.m. Second level: underground floor, 18 sq.m. The property is supplied with toilet and is not furnished - in excellent condition: ready to use. The main advantages of this saloon are the attractive price...
Описание: Accent Invest is pleased to offer commercial complex on its own parcel, located in the central part of Varna, about 5-6 minutes walking distance from City Market, near the major boulevards and main thoroughfares of the city. The complex is situated on an area of 940 square meters and has a usable floor area of 640 square meters, including commercial facilities, offices, bathrooms and offices, warehouse with a freight entrance ramp at the rear...
Описание: Accent Invest offers to your attention shop to rent, facing a busy street near City Market. The property has a showcase of six meters and it is equipped with alarm, air conditioning. The shop consists of a trading room and bathroom with total area of ​​30 square meters. It is located on a very busy place, facing a street with a steady stream of people and cars.
Описание: ''Accent Invest'' offers to your attention a store for rent in Asparuhovo quarter. The property is with 138 square meters area and is located on the ground floor. Consists of three rooms, toilet. Not furnished, appropriate for bank office, pharmacy and etc. Faces a main street. Price excluding VAT!