Holiday Houses in Bulgaria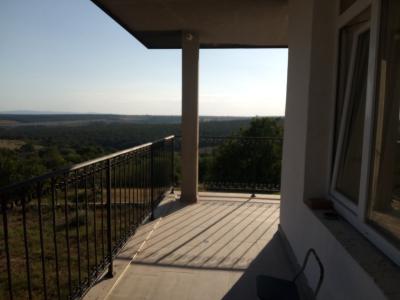 Описание: Accent Invest offers to your attention a spacious family house with three bedrooms, located in the village of Priseltsi. The house is under construction - it is offered for sale at this stage of completion - as shown in the photos. Total living area - 397 sq.m. First floor - living room with kitchen and dining room, bathroom with toilet, large closet, barbeque - veranda; Second floor - three large bedrooms with a terrace and view...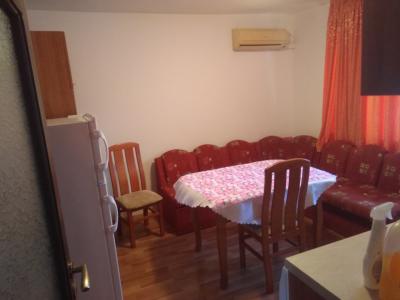 Описание: The house is located close to the see - 800 meters from the Kabakum Beach, which is nominated with a blue flag because of the sea clean water. It is also very close (200 meters) from the entrance of the Golden Sand Natural park. The climate is mild and smooth considering the mixture of see climate and fresh forest air. The wonderful sea panorama and beautiful sunset contribute for an ultimate vacation experience. The house is 450 square meters....
Описание: Accent Invest offers to your attention a newly built three-storey house near Varna in the village of Banovo. The village is located 20 kilometers from the city and over 300 meters above sea level. The house is designed with large and spacious rooms, high ceilings and functional layout. The built-up area of ​​573 sq.m. there are three floors connected with a spacious staircase. The distribution of...
Описание: Accent Invest offers to your attention two-storey house in the area of Trakata with easy and convenient access. Total living area 186 sq.m. Yard - 921 sq.m. On the first floor are distributed: spacious living room with fireplace and outlet to a terrace, bedroom, bathroom, toilet and closet. On the second floor: four bedrooms, bathroom, toilet and two terraces. The house has a local heating, a garage for two cars, a well maintained and...
Описание: Accent Invest offers to your attention a house in Akchelar. Location: The property is located in a quiet and peaceful location, close to bus stop, shop and 2 km to Kaufland Breeze. Area: 220 sq.m., Yard: 600 sq.m. , floors: 2 Disposition: On two floors and basement there is a living room, kitchen with dining area, four bedrooms, two bathrooms, fitness and a terrace. The house has a barbecue in the yard. Excellent and quality construction....
DOBREVA CHESHMA COUNTRYSIDE

Описание: We sell a family house located in the area Dobreva fountain, just 6 km. from the city. The house has a total area of ​​154 square meters on two floors and it was built in the yard of 580 m2 Disposition: entrance hall, living room with kitchen 36 m2, 2 bedrooms, two bathrooms, possibility for third bedroom on the second floor, closet, terrace, basement / boiler room, garage. The house is for sale in this form, a certificate of completion rough...
Описание: Accent Invest offers for sale house, located in the reagion of Galata in Varna. The house is situated in a quiet area with beautiful sea view. Distribution: Basement: large bright room with double basement, boiler room, sauna, bathroom. First floor: living room, kitchen, hallway, bathroom, veranda; Second floor: three bedrooms, two bathrooms, three balconies; Third floor: Master bedroom, two balconies, sanitary...
MANASTIRSKI RID COUNTRYSIDE

Описание: Accent Invest offers at your attention a lovely panoramic house for sale, situated in the picturesque area of Monastery Hill near Varna. The villa was built in the 90's and was purchased by the current owner in 2003. From this date, the entire villa was drastically remodelled. The renovation has made use of both, authentic- and solid construction materials, ranging from luxury wood and stone, stucco and paint, tiles and windows (double glass...