Properties for Rent - Warehouses in Varna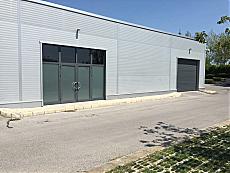 Описание: Accent Invest offers to your attention two identical warehouses for rent, located in West Industrial Zone of Varna. Each property has total area of 150 sq.m. and consists of 2 levels: 145 sq.m.(ground floor - cota 0) and 80 sq.m. (on the first floor). There is an office, located on the ground level – 10 sq.m. The warehouse is supplied with SOD, security, fire security system, cargo entry, electricity, telephone connections, parking...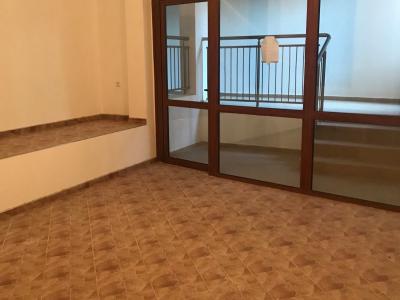 Описание: Accent Invest offers warehouse for rent, situated in Wets IndustrialZone of Varna. Disposition: offices and utility rooms (80 sq.m.), a smaller warehouse - 60 sq.m., main warehouse - 260sq.m., asphalted ground. Height of the warehouse - 4,5m The base is suitable for service, cargo activities, trade and other bussines purposes. Area - 500sq.m. -open-air and covered.
Описание: Accent Invest offers to your attention a warehouse with total area of 250 sq.m. The property is located near North Industrial Zone of Varna. The warehouse is in a very good condition, 24h.security and easy access. There is a possibility the property to be divided into two separate premises. Price: 1000 LV excluding VAT There are also offices with different areas, offered for rent in the building.
Описание: Accent Invest offers to your attention a newly built refrigerated warehouse. Camera access is via cargo entrance equipped with an automatic door and hallway. The minimum temperature that can reach the aggregates is - 20 ° C, average temperature regime from 0 ° C to 4 ° C. Each camera has a separate electric meter. The warehouse is located in the Wesr Industrial Zone with easy and convenient access. The internal infrastructure of the...
Описание: Accent Invest offers to your attention a warehouse, located in the West Industrial Zone with great location. The warehouse is supplied with 2 entries, each with cargo bay. The height of the storage is 6 meters. There are enough office premises in the same base, which could be rented out Area: 650 sqm
Описание: Accent Invest leasing the warehouse located in the West Industrial Zone with great location. Warehouse with 2 inputs, each with cargo bay. The height of the storage medium is 6 meters. Adding office space and luxury in the same base. Area: 950 sqm Price: 6 EUR / sqm without VAT (negotiable)
Описание: Accent Invest offers to your attention a warehouse, located in the West Industrial Zone - great location. The property is supplied with 2 entries on a ramp, one is bus ramp, the other TIR truck ramp, with an option for a third door. The height of the storage is 6 meters. There are enough office premises offered for rent in the same base. Area: 300 sqm