Склад Варна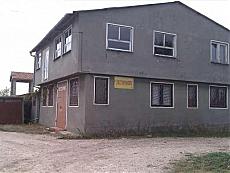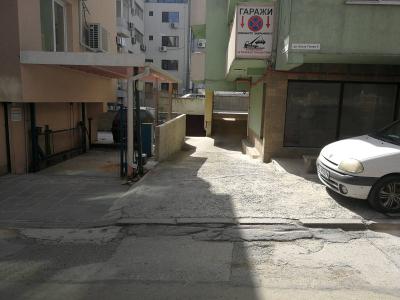 Описание: Accent Invest offers for rent a warehouse with an area of ​​180 square meters located in the western industrial zone of Varna. The warehouse is 5 meters high with large cargo door sized 2.5 / 2.5 meters and polished concrete flooring. The warehouse has a security system, sewage, water and toilet adjacent. There is a restaurant and offices for lease in the building. Upon request it is possible a small room for the storage-man to be build in...
Описание: Accent Invest offers to your attention a newly built refrigerated warehouse. Camera access is via cargo entrance equipped with an automatic door and hallway. The minimum temperature that can reach the aggregates is - 20 ° C, average temperature regime from 0 ° C to 4 ° C. Each camera has a separate electric meter. The warehouse is located in the Wesr Industrial Zone with easy and convenient access. The internal infrastructure of the...
Описание: Accent Invest hired Commercial warehouse, located in North Industrial Zone in Varna. The warehouse is in excellent condition, composed of thermal panels, strip lighting. Area - 1100 sq.m. 250kv.m office. trade area 360 sq.m. warehouse of 490 sq.m. Height: 6-7.20 m -Grinding concrete pavement Private parking 500 sq.m. own electricity generator Rental price
Описание: Accent Invest offers industrial real estate for rent located in South Industrial Zone, with easy and convenient access. Тхе пропертъ has total area of 500 sq.m., built with FRIZOMAT - Belgium, meeting all standards. In front of the warehouse there is a large open air ground, allowing access and maneuvering of trucks and other large vehicles. Dimensions of the warehouse: 11m. width, 45 meters length and 5.6 meters. height....
Описание: Accent Invest offers to its customers warehouse/production space with good location in West Industrial Zone in Varna. The area of the warehouse is 530 square meters. Floor plan: Cargo approach, two offices, main storage (450-460 sq m), bathrooms, changing rooms and staff room for workers. Bright working area, flooring is polished concrete, lighting strip, replacement windows, hoist 3 t, heating with air conditioning and wood stove. Three-phase...