Имоти продава - Парцели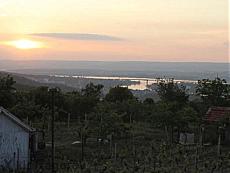 Описание: Accent Invest offers to your attention plot of land, situated in "Zelenika" zone, near Varna, in an area just out of the city. The total area of the property is 500 sq.m. The access is trough an asphvalt road. The plot has water and electrycity on the border. Quiet area whit panorama over Varna, the lake and the surroundings.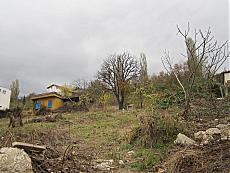 Описание: We offer land for sale located in mt "St. Nicholas." The location of the plot is very good, located near the main road Varna - Golden Sands, while the plot is in a quiet location overlooking a beautiful view of the sea and Galata. The property is in shape, very suitable - especially for building a house. All utilities are available - electricity and water in the area, sewer nearby. Parameters of development for the region are: Intensity:...
Описание: Accent Invest offers to your attention a plot of 784 sq.m. in the village of Zdravets near Varna. A suitable place for a family house with a very beautiful panorama. The place is in-house but has its own access to the main street of the village. Rectangular shape and flat terrain. Electricity and water at the border. Panoramic plot. The village of Zdravets (Varna District) is located in the northeastern part of Bulgaria and is part of Avren...
Описание: Accent Invest offers to your attention building plot with area of 700 sq.m. The plot is located in the villa area of the village of Osenovo. The village is located 15 kilometers north from Varna. The region is quiet, calm and is suitable for year-round habitation. Another advantage of the area is the vicinity to the beach (4 kilometers) and two of the favorite destinations on the Bulgarian Black Sea - k.k. Albena (6 kilometers) and the village...
Описание: Akcent Invest offers for sale a plot of land whit sea view in the area in the outskirts of Varna called "Akchelar" Located on the main road to Vinica, the plot is 989 sq.m. whit correct shape and leveled terain. There are many large family homes in the neighbourhood. Water is present and electricity is very close on the border.
Описание: Accent invest offers you a plot of land for sale with 1142 sq.m. area situated in Pchelina, Varna. The parcel is with regular form, well, electricity and water. There is an old building in the parcel. The road to the plot is in good condition. Very good area to live year-round.