Парцели Варна област - продава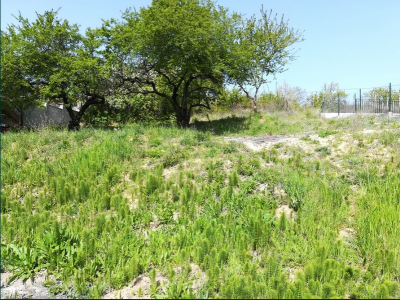 Описание: Accent Invest offers to your attention a plot for residential construction in Borovets-South area, only 12 km from the city center. The plot is 560 sq.m with regular shape and slight deneviation. South exposure, renovated asphalt road, street lighting. There is a lot for water and a water meter, electricity at the border. 900 m. From the main road. Space, greenery and sea view from the second floor. For views and more information...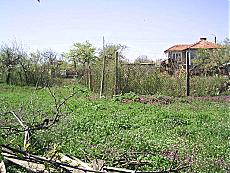 Описание: Accent Invest offers to Your attention building plot with area of 520 sq.m., situated in General Kantardjievo. The plot is surrounded by houses where people live year-round and its function is for residential building. To its borders there is watter supply and electricity. The village of General Kantardjievo is well-developped, situated in about 20 km. from Varna, about 9 from Kranevo and about 10 from Albena. During the last years many...
Описание: Accent Invest presents to its clients a plot of land located in Borovets-North, 12 km from the center of Varna. The place is 660 sq.m facing two roads, a plot of land with a regular shape. The area is supplied with electricity and water. The place is quiet and peaceful with a panoramic view. Access to the plot is easy as the pavement is almost entirely asphalt and a small waiting area about 100m. Close proximity to a dirt road and a bus stop,...
Описание: Accent Invest offers attractive plot of land with sea views and easy access in Alen Mak area near by Varna Free University. Total size of the property is 933 sq.m and is located 40 meters from the main road. Nearby there are bus stops. Around the plot there are several houses, which are inhabited yearly. Electricity, water and sanitation on the border. The plot is located in an area ZHM2 as the following parameters: coefficient...
Описание: Accent Invest presents to its clients a regulated plot of land in the village of Zvezditsa. The plot is located in the center of the village of Zvezditsa, facing two streets. The plot has a regular shape, has prepared and approved detailed urban plan, electricity and water lots, as well as a building permit. Facing an asphalt street in the village. The village of Zvezditsa is located about 6 km. from the center of Varna, which is one of the reasons...
Описание: Accent Invest offers to your attention a plot for residential development in Priboi area. The plot has an area of 600 square meters, permitted density -20%, intensity - 0.4, 10 m - Cornice. Located оn the main road to the left towards Galata - Rakitnika.
Описание: Accent Invest offers to your attention a house with a yard of 810 sq.m, located in the area of Trakata.Wonderful place for year-round living - clean air, quiet, peaceful, greenery, just 3 km from the neighborhood of Chaika. The house is two storey and recently renovated. Unhindered access to the property.
Описание: We offer to your attention regulated land intended for low housing, located in the area "Upper Traka". The property has corect shape and sea view. All communications are bordering the plot: water, electricity. Access to property is done by street "eighth", as the distance from the plot to the street "second" is about 700 meters. Size 1140 sq.m. Attractive plot for a very reasonable price!
Описание: Accent Invest offers to your attention a house in Vinitsa with a total built-up area of 167 sq.m., a yard - 715 sq.m and a panorama of the sea. The house needs to be repaired. Total Living area: 167 sq.m. It consists of two mirror floors of 64sq.m. Each floor consists of two rooms - 16sq each and one 9 sq.m, corridor - 12sq.m with kitchenette and bathroom with toilet. The roof space two rooms of 16 sq.m. and a terrace of 20 sq.m....
Описание: Accent Invest offers to your attention a regulated land plot of 600 sq.m. in the village of Zdravets, Avren municipality. Correct rectangular shape, equal to an asphalt road 18m. and 34m. inward to the bottom of the plot. Spent electricity and water with batches in the plot! Bio Cleaner WWTP was built http://hg-sons.com/video/video/43.html, with a capacity of 8 people at 5000Euro with an overflow of 1500 liters buried in the ground - for garden...