Парцели Варна област - продава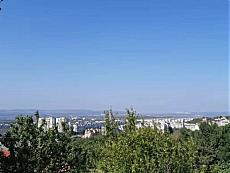 Описание: Code 18295. Accent Invest offers for sale a regulated plot of land of 1000 sq.m in Varna, Mladost district, Salzitsa. Quiet and peaceful area full of greenery. Square shape. The plot has excellent access by concrete road. There are houses in the neighborhood, the property faces the road. It is about 300m away from the main boulevards "3rd March" and "Republic". It is necessary to open lots for electricity and water. There...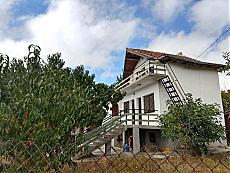 Описание: Accent Invest offers to your attention a plot for residential development in Priboi area. The plot has an area of 600 square meters, permitted density -20%, intensity - 0.4, 10 m - Cornice. Located оn the main road to the left towards Galata - Rakitnika.
DOBREVA CHESHMA COUNTRYSIDE

Описание: Accent Invest offers for sale two adjacent plots of land in Lozite area, near Varna, with total area of ​​1440 sq. M., In regulation. Built-up area 1200 square meters / m. The property is accessible all year round, with fruit trees, maintained, fenced, with access to two roads, one of which is asphalted. The distance to the center of Varna is 12 km, to the beach is 9 km, and close to the forest is the Golden Sands Nature Park. Access from the...
Описание: Accent invest offers you a plot of land for sale with 1142 sq.m. area situated in Pchelina, Varna. The parcel is with regular form, well, electricity and water. There is an old building in the parcel. The road to the plot is in good condition. Very good area to live year-round.
Описание: We offer you a plot of land located in Izgrev area, Varna, about 500m. over Military Hospital. The place is in regulation. The terrain is empty, without displacement, with a fence. An incredible view opens at elevation 0 !!! Area 875 sq.m. Dimensions 68 m to 14 m. An asphalt road to the plot. With easy and quick access suitable for year round living with the right to build up to 10m height. It offers tranquility and is at the same time close to...
Описание: ID: 16645 We offer you a plot of land located in the village of Menteshe, Varna. It is next to Musala stop - the ring road of Vladislavovo. The property is flat, there is water and the current is at the border. A PPP procedure is in progress. Quiet and tranquil area, ideal for one-family construction. Regulation. The neighboring houses and villas are all year round.
Описание: We offer for sale an attractive plot in the center of Varna near Makedonskiya home. With DDP, total above-ground 970 m2 Land area 245 m2 Suitable for residential building.
Описание: Accent Invest offers to your attention a regulated land plot of 600 sq.m. in the village of Zdravets, Avren municipality. Correct rectangular shape, equal to an asphalt road 18m. and 34m. inward to the bottom of the plot. Spent electricity and water with batches in the plot! Bio Cleaner WWTP was built http://hg-sons.com/video/video/43.html, with a capacity of 8 people at 5000Euro with an overflow of 1500 liters buried in the ground - for garden...