Апартаменти Варна - продава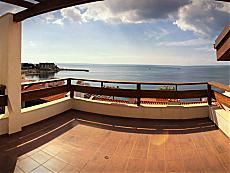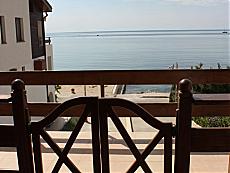 Описание: We offer for sale semi-furnished apartment, new brick building near the Renaissance 1. The apartment is on the first floor above the trading floor. It consists of: entrance hall, living trakt- bedroom, bathroom with wc, and a balcony in front of both spai. Northwestern exhibitions. Residential building is located in a quiet area with all necessary amenities - shops, supermarkets, nurseries, gardens with space for play and relaxation, bus stops...
Описание: Accent Invest offers apartment finished till BDS in Trakata above Str. 8th. The building was put into operation in 2011, with an elevator. The apartment is located on the first floor (above ground) with a sea view. The apartment consists of entrance hall, living room with kitchen, master bedroom with bathroom and toilet, children's room, separate bathroom, closet and two terraces. There is a possibility to complete with needs and...
Описание: Accent Invest offers to your attention three-bedroom apartment, located near the Russian School in Varna. The apartment has living area of ​​104 m2 and has a separate loft with area 7 m2 (With running water and furniture) and a cellar with area 15 m2. Lay out: living room 20 m2, kitchen, three bedrooms respectively with area of ​​15 square meters, 12 square meters and 12 square meters, 3 square meters bathroom, toilet, pantry and three...
Описание: We would like to present at your attention one-bedroom apartment in the building, located in Section "E", on 2ndfloor with total living area of ​​83,03 square meters (Living area 74,08 m2). Distribution: corridor, closet, bathroom with toilet, living room with kitchenette, one bedroom, two terraces. The complex consists of a store located on the ground level of the residential complex and five sections, each of which...
Описание: Accent Invest offers two-bedroom apartment in a building from 1985 serviced by two elevators. Pure area is 66.67 square meters and consists of L-shaped hallway with built-in wardrobe, bedroom 14.8 m2, bathroom, bright living room 17.5 m2, kitchen 9 m2 and three terraces with sea views. There is a possibility for a second bedroom after reconstruction of the kitchen with the terrace to it - gets a second bedroom about 11...