Warehouse for rent, sale in Bulgaria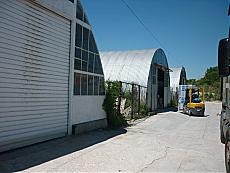 Описание: Accent Invest offers to your attention warehouse for rent, situated in West Industrial Zone in Varna. The property has total area of 300 sq.m. Characteristics: -flooring: concrete; -height- 5m; -spacious entry; -video surveillance; -security; -possibility of electric trucks; -level of the warehouse - 0,00. Office/utility room in the warehouse; Possibility of offices for rent, in office building...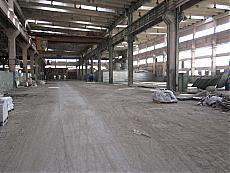 Описание: Accent Invest rents warehouses and industrial space in the West industrial zone of Varna. Storage area - 3000 sq.m. high over 8 meters, tap with a huge carrying capacity. The flooring of the property is concrete, there are two commercial entrances and toilet. Near the warehouse, there is available for rent an open storage area with a tap.
Описание: Accent Invest sells industrial space suitable for storage and production. The warehouse is located 15 km. from Varna (1km. from the highway 'Varna-Sofia'). Storage area is 1300 square meters, also the property has 144 sq.m office premises. The room has a parking lot, 1 megawatt of electricity power, water and sewerage. The building is constructed of steel frame and PU panels. The base is durable, polished and sealed concrete. The room is...
Описание: Accent Invest sells warehouse with land located in the West Industrial Zone of Varna. The warehouse has an area of 380 sq.m built on a plot of 1500 sq.m. The property is with 3,80 meters height, has aspiration, electricity, office with kitchen, bathroom. The plot is paved and fenced. Price: 169,000 Euro excluding VAT
Описание: Accent Invest offers a warehouse for rent in the area of Southern industrial zone, Varna. The property is with 500 square meters and is located on the ground floor. The main door of the warehouse is with 4 meters height, the height of the property is 5 meters. ID: 13876
Описание: Accent Invest offers to your attention warehouse for rent in Varna, West Industrial Zone. The property has total area of 500 sq.m. The warehouse lies on the second (above ground level) floor. Height – 4,5 m. Cargo elevator – with capacity up to 2t Price: BGN 2/sq.m.