Houses for sale in Bulgaria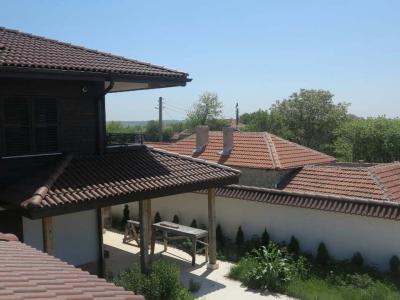 Описание: Accent Invest presents to your attention a unique opportunity to own a beautiful mansion at a reasonable price just 20 kilometers from the city of Varna. The property is a complex of three houses, barbecue and swimming pool located on a plot of 2,000 sq.m. The houses are with equipped bathrooms and some of them are partially furnished. There is an area with a large barbecue and the yard is richly landscaped. Status of a rural tourism...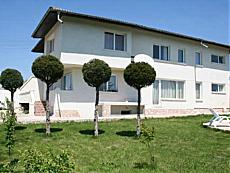 Описание: Accent Invest offers to your attention attention a beautiful newly built house in a quiet area not far from the city of Varna. To the house belongs spacious yard with total area of 1000m2. A wonderful combination of fresh air, peace and quietness, with excellent infrastructure and proximity to one of the most livable cities in Bulgaria-Varna. The size and the layout of the house allows it to be turned into a business, as a family hotel...
Описание: The complex is built on a corner property in St. Nikola, Trakata. Located facing two streets. The property is accessible from the northwest and northeast, from where two parking spaces are provided for each house / building. House 2 - The residential building is located in the middle of the property with northwest and southeast exposure. It is solved on two above-ground floors. The entrance is from the northwest and provides direct access...
MANASTIRSKI RID COUNTRYSIDE

Описание: Accent Invest offers to your attention a newly built luxury house in the picturesque and peaceful panoramic area of Monastery Hill. The area is characterized by beautiful views over the city and the sea, as well as clean air, peace and quietness - away from the noise of the big city. Living area of ​​the house - 204 sq.m. Lay out: First floor: Living room with kitchen - 34,5 sq.m Bedroom - 15,5 sq.m Terrace...
Описание: Accent Invest offers to your attention a three-storey house with total built up area 450 square meters and adjacent yard - 500sq.m. The house is located in Vinitsa on 3 km. of St. Constantine and Elena resort and 7 km. from Varna. The total area of ​​450 square meters is divided on: First floor - basement/dinning area, kitchen, toilet, 2 bedrooms each with bathroom. Second floor - 3 bedrooms/each with bathroom, one-bedroom apartment....
ST. CONSTANTINE & HELENA RESORT

Описание: Accent Invest offers to your attention a newly built house in the area between Vinitsa and the resort. St konstantin and Elena. The house is one-storey and has an area of ​​125 sq.m plot area is 620 sq.m. Second place from the main road, perfect access on asphalt 5 meters from the bus stop. The property consists of an entrance hall (5.8 sq.m), a corridor (7.89 sq.m), a living room (19.31 sq.m), a dining room (9.35 sq.m), a kitchen...